Office Closings
Dates: None Upcoming
Agent Schedule
John: M-W-F (Ada) & T-Th (Mhd)
Wayne: T-Th-F (Ada) & M-W (Mhd)
Marisa: M-F (Ada)
SPRING PRICE ELECTIONS
ARE SET! SEE BELOW!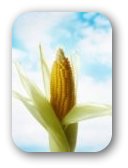 What Should I be Doing Now?
Call us BEFORE you replant any crop!
If you turn in Prevent Plant claims to us, report those PP acres to the FSA too!
Acreage Report Deadline is MONDAY, JULY 15th, 2019!!
We can do quotes at any time of the year for personal use, lenders, farm management, etc.!
2019
PRICE ELECTIONS - (Spring/Fall)
Sugar Beets ~ $0.1460/lb
Oats ~ $2.40
Barley~ $3.13

Soybeans~ $9.54
Corn~ $4.00
Sunflower Oil~ $0.167
Sunflower Con~ $0.225
Wheat Spr~ $5.77
Wheat Dur~ $5.98
Canola~ $0.171
Dpeas Smgyl ~ $0.11
Dpeas Lentl~ $0.16
Dpeas Skbch~ $0.14
Dpeas Lkbch~ $0.17
Beans Blkts~ $0.24
Beans DRedK~ $0.37
Beans LRedK~ $0.35
Beans PeaNav~ $0.24
Beans Pinto~ $0.23
Beans GrtNor~ $0.25
Beans Cran~ $0.35
Beans Pinks~ $0.25