Office Closings
Dates
None Upcoming
Agent Schedule
John: M-W-F (Ada) & T-Th (Mhd)
Wayne: T-Th-F (Ada) & M-W (Mhd)
Marisa: M-F (Ada)
2023 FALL PRICE ELECTIONS
ARE DONE TRACKING!
There is Revenue Claim potential

on MOST crops!
Turn in Production ASAP!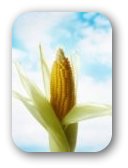 What Should I be Doing Now?
Due to Fall harvest prices dropping, bring in harvest production ASAP to determine revenue losses!
Call for measurement before commingling new crop with old crop!
NEW FOR 2023: Production must be turned in when harvest is complete!
We can do quotes at any time of the year for personal use, lenders, farm management, etc.
2023 PRICE ELECTIONS - (Base/

Fall

)
Sugar Beets (lb) ~ $0.1800
Oats ~ $4.28/$3.38

Barley~ $5.59/$4.39

Soybeans~ $13.76/

$12.84

Corn~ $5.91/$4.88

Sunflower (Oil/cwt) ~ $0.305/

$0.279

Sunflower (Con/cwt)~ $0.326/

$0.299

Wheat Spr~ $8.87/

$7.97

Wheat Dur~ $10.11/

$9.09

Canola (cwt)~ $0.272/

$0.251
Dpeas Smgyl ~ $0.13
Dpeas Lentl~ $0.28
Dpeas Skbch~ $0.34
Dpeas Lkbch~ $0.30
Beans Blkts~ $0.39
Beans DRedK~ $0.41
Beans LRedK~ $0.45
Beans PeaNav~ $0.39
Beans Pinks~ $0.39
Beans Pinto~ $0.38
Beans GrtNor~ $0.35