Office Closings
Nov 22-23: Moorhead Office; Thanksgiving
Agent Schedule
John: M-W-F (Ada) & T-Th (Mhd)
Wayne: T-Th-F (Ada) & M-W (Mhd)
Marisa: M-F (Ada)
FALL PRICE ELECTIONS
ARE SET!

*SEE BELOW*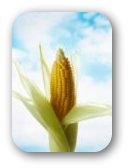 What Should I be Doing Now?
Contact us IMMEDIATELY if you think you have a claim!!
TURN IN PRODUCTION as soon as you are done harvesting!!
IF you bring production to FSA for the Market Facilitation (Tariff) Program, PLEASE bring the SAMEproduction here, too!!
We can do quotes for personal use, lenders, etc. at any time of the year!
2018
PRICE ELECTIONS - (Spring/Fall)
Sugar Beets ~ $48.25
Oats ~ $2.40
Barley~ $3.28/$3.03

Soybeans~ $10.16/$8.60
Corn~ $3.96/$3.68
Sunflower Oil~ $0.175/$0.155
Sunflower Con~ $0.237/$0.217
Wheat Spr~ $6.31/$5.95
Wheat Dur~ $7.11/$6.71
Canola~ $0.184/$0.172
Dpeas Smgyl ~ $0.11
Dpeas Lentl~ $0.23
Dpeas Skbch~ $0.26
Dpeas Lkbch~ $0.30
Beans Blkts~ $0.25
Beans DRedK~ $0.37
Beans LRedK~ $0.35
Beans PeaNav~ $0.27
Beans Pinto~ $0.23
Beans GrtNor~ $0.27
Beans Cran~ $0.37
Beans Pinks~ $0.26