We take pride in creating risk management plans that are unique to each farming operation, providing our customers with maximum coverage in All Risk Crop and Hail Insurance for the most affordable premiums.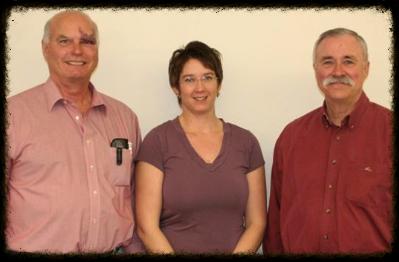 Wayne Lee ~ Marisa Carlsrud ~ John Germolus
The Bennett Houglum Agency specializes in All Risk Crop Insurance and Crop Hail Insurance, and is fully licensed in Minnesota, North Dakota, and Montana.
The agency is owned and operated by John Germolus and Wayne Lee. Together, they have over 60 years of experience with crop insurance. John and Wayne are active politically, working with fellow agents and commodity groups, intent on preserving and improving the crop insurance program.
Wayne Lee signed on with Federal Crop Insurance Corporation (FCIC) in 1979 as an adjuster. In 1982, he became a sales and adjustment advisement supervisor. Three years later, he became a partner in the Bennett Houglum Agency. Wayne resides in rural Perley, MN, with his family and continues to actively farm.
John Germolus started with Federal Crop Insurance Corporation (FCIC) in 1983 as a loss adjustment contractor. Two years later, he also became a partner in the Bennett Houglum Agency. John resides in rural Borup, MN, with his wife and also continues to actively farm with his son.
Marisa Carlsrud joined the Bennett Houglum Agency in 2005. As both office manager and a licensed agent, she is able to address many of your questions and concerns. Marisa resides in Ada, MN, with her family.
The Bennett Houglum Agency currently has 2 office locations. The main office is located in Ada, MN, with a branch office in Moorhead, MN. There is also an unofficial office location in Sentinel Butte, ND, which is open by appointment only at this time. Office hours in Ada are 8:00 am to 4:30 pm, Monday through Friday; Moorhead is 8:30 am to 4:00 pm, Monday through Thursday. We will keep you updated on office closings.
John, Wayne, and Marisa are always available by cell phone if there is an emergency, questions, or concerns.
At the end of the day, you can trust that we have provided you with the best options available for your operation, while maintaining excellent customer service in a neighborly atmosphere!
Ada Office
211 West Main Street
1-800-784-2106/toll free
218-784-2108/fax
Moorhead Office
705 Hwy 75 North
1-877-233-8139/toll free
218-291-0170/fax
701-367-8639 /John Cell
701-361-8158 / Wayne Cell
218-784-8530 / Marisa Cell
houglum@loretel.net /John & Wayne E-mail
aghougl@loretel.net /Marisa E-mail
Bennett Houglum Agency is an Equal Opportunity Provider